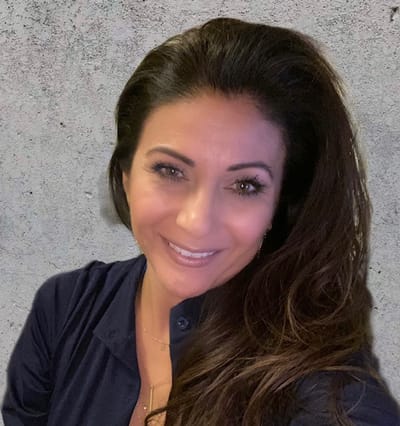 Hello and welcome!
I am thrilled that you've found your way here as you embark on a transformative journey towards wellness. I'm Angela, a certified Reiki, Biofield, energy medicine practitioner, and life coach with over 20 years of experience. Throughout my career, I have been wholeheartedly dedicated to supporting others on their healing paths and creating a nurturing space where restoration and balance flourish.
As a complementary health care practitioner, my commitment lies in utilizing data-driven, science-backed practices combined with intuitive approaches. I believe in empowering my clients to create lasting harmony, happiness, and enlightenment in their personal lives. By staying informed with the latest research and integrating intuition, combined with somatic release into my work, I seek to provide a well-rounded and effective experience for those I work with. My goal is to support individuals in achieving holistic well-being and guiding them towards a path of transformation and fulfillment where they can ultimately connect to Source and their spiritual team for themselves.
My own life has been a tapestry of learning experiences, encompassing moments of both challenges and triumph, intertwined with lessons in patience. Each experience has contributed to my personal growth, fostering a deep well of compassion and empathy within me. Now, I have the privilege of utilizing these invaluable insights to guide others on their own journeys. It's a beautiful cycle of compassion, love, and knowledge—given to me through my own experiences including intuitive insight and extended to those seeking healing and transformation.
In my private practice, I offer one-on-one energy medicine sessions that provide a tailored and personalized approach to your well-being, unique to your divine body wisdom at all levels. I also conduct group workshops that delve into the realms of energy medicine, mindfulness, guided meditation, and empowerment with holistic mind-body-spirit health and well-being. Additionally, drawing from my extensive background as a Licensed Aesthetician for over 25 years, I hold space for those who desire the integration of their inner and outer beauty combined by holding workshops and services that directly focus on embracing beauty.
My heart is captivated by this holistic approach, as I have discovered my true calling within the healing community. The passion I have for my work shines through my clients, igniting a spark that radiates outward, inspiring them to embody compassion, love, and hope, and pass it on to others.
I am genuinely excited to connect with you, wherever you may be on your unique journey. Together, we will explore the endless possibilities that lie ahead. Feel free to reach out with any questions or topics you'd like to discuss. It's an honor to be part of your transformative process as we embark on this remarkable adventure together.
With warmth and gratitude,
Angela